The kind of techniques that you have learned to employ for your academic assignment writing is the kind that will stay with you throughout your academic journey. High school and eventually university will offer you numerous challenges of assignment writing and you might be capable enough to resolve all your problems on your own. There are only a few students like this and chances are that you will be needing further tips and techniques to help improve your assignment. Therefore, we have written the following blog post, in order to educate most students who are facing issues in writing their academic assignments. The tips that we have mentioned below will surely prove beneficial to you.
Make yourself comfortable in a special place!
Having a special place at your home or at a library is extremely important if you want to try to develop your writing skills further. You should be comfortable in the place that you have chosen so that you can write for a long time, but you should not be comfortable enough that you start lagging behind or slowing down. You should also make sure that the place where you choose to do your writing does not have any distractions that can slow you down.
Moreover, the place that you choose should be associated with working on your assignment writing, rather than being associated with eating food or relaxing in front of the television. The way you think about the work that you are about to do will greatly influence the way that your work will turn out in the end. So, make it easier for yourself by choosing a place with zero disruptions to maintain a flow in writing.
Do not be afraid of taking advantage of online classes!
There are a variety of online classes and tutorials that can help you improve your writing skills. Some of these classes/tutorials may charge you a minor fee for talking to a professional in the field of writing, or they might be completely free and provide some specific tips! These services exist because there are many students who are brilliant in the respective fields that they have chosen, whether it is business, finance, chemistry, biology, or economics, but these students do not know how to properly convey their findings on their subjects appropriately. It is quite saddening that there are students who suffer like this, but academic tutorials and classes exist for this very purpose.
Learn to express your points effectively!
What this means is that writing a simple sentence, which uses language that is clear and understandable by most readers, is much better than a sentence which is written using words and phrases that people may not be familiar with. Although, it might seem as though you are trying to express yourselves by using such difficult phrases, but it does not seem this way to the reader as they do not understand what you are trying to say unless they have a thesaurus nearby! So you should express yourself in a way that is "effective". For this, you will have to plan out the structure of your assignment clearly so that you do not end up jumbling all of your ideas and creating something that even you find difficult to understand.
Get other sources to edit your work!
The internet is a treasure trove for people who are trying to get better at assignment writing. It contains so many different online tutorials and classes to help you get better at nearly any skill that you might be looking to improve. It is the same case with writing, editing, and proofreading assignments. There is a whole range of services available online that will write your assignment or edit and proofread it for you.
You can also ask any one of your peers who you really trust to edit or proofread your assignment. They might be better equipped to do this as they would know the temperament of your professors better and would be able to help you in specifics. You can go directly to your professor as well! We are sure they will not be too harsh if you just ask them nicely.
You should write how you speak!
This is one of the problems that most assignment writers face when they first start academic assignment writing. Students will often become obsessed with squeezing in each and every piece of data and quote that has barely anything to do with their topic! This makes their writing sound like it has no structure at all! This is one of the main reasons why proofreading your document is so important.
By proofreading your document, you can ensure that it reads as if someone is giving a presentation about the subject that you are writing about. This will make it sound pleasing to the ear, and it will not look like a jumbled-up mess that you can barely read through.
So, these were 5 of the tips that we recommend that will help you improve your academic assignment writing in the long run.
Summary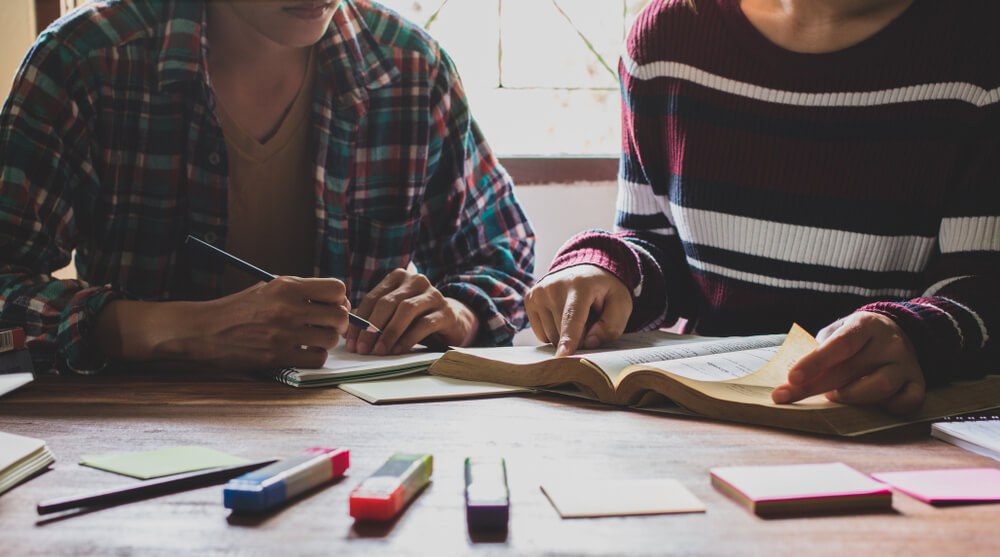 Article Name
5 tips that will help you improve academic assignment writing
Description
Read the post about the topic "5 tips that will help you improve your academic assignment writing" and send us you valued comments.
Author
Publisher Name
Publisher Logo