Students in university or college are responsible for submitting numerous assignments on an almost daily basis. These assignments usually involve a wide variety of topics and subjects which the student has chosen to undertake in their semester, and they might involve conducting research, making an effective analysis or just writing about some general. But no matter what the topic or the objectives of an assignment are, there are a few things that you should be careful about when you are writing college assignments.
This is why we have chosen to write a blog post which will detail the exact way to go about writing college assignments.
Decide on a topic!
No matter what the nature of your assignment is, whether it is a descriptive essay, a dissertation or an academic research paper, it is important for you to first demonstrate that you can pick a topic which you can write about effectively. We do not recommend that you write about topics which are easy for you as this can lead to a stagnation of your creativity. Easy topics are written about much faster but you lose the ability to actually think about the topic at hand and create new ideas.
In some situations, your teacher or professor might insist that you write about a topic that they have given you. This can be quite scary as professors do not usually give their students easy tasks. If you find yourself in this situation, careful and accurate research before starting to write can be the key to understanding exactly what your professor wants. Read the assignment brief that you have been given cover to cover until you know exactly what you need to do.
Make an outline!
You probably do not need us to tell you this as any decent professor of writing will tell you that creating an outline before you start writing is essential! You do not want to risk wasting your time by getting stuck early in the writing process, so creating an outline is one of the best things that you can do to keep the process flowing smoothly. Making notes and small scribbles as you are researching can also keep help keep the important points separate and all the unnecessary things out of the way.
You should also consider constructing a mind map for your college assignments. This is one of the best ways of taking notes as it will keep you engaged with the creative process of making a mind map and keep you focused on the responsibility of taking notes. This technique has been recommended by our UK professional assignment writers and the teachers who are responsible for educating hundreds of students every day.
Do your research
Now that you have made your outline and written down the basics of what you need to write, it is time for you to go into the harsh details. Researching for college assignments is a mammoth responsibility all on its own and we can dedicate hundreds of blog posts to conducting effective research which is useful for your writing. But in the interest of keeping it simple, we will mention very briefly that you will have to read through many articles and journals on the internet to find the perfect one which is actually somewhat helpful for your topic. Even after you have found the right information, you need to make sure that it is organised in such a way that it makes sense to your professors and teachers who end up reading your work! You cannot just stuff random information under a heading to make it look relevant. The information must be structured and formatted effectively to make sure it has an impact on the person who is reading it.
Finally, start writing!
Now that you have uncovered all of the research that you plan on using for your assignment. With the proper outline that will keep you writing efficiently, it is finally time for you to start writing your assignment.
First things first, you should find an area which is secluded, where you can work peacefully.
Make sure that you have gathered all of your things together in one place before you sit down to prevent distractions.
You should also consider keeping all of your distractions away from you in a corner so that you are not tempted to get up from your workplace and waste time.
Edit your assignment!
Most students make the mistake of thinking that after writing their college assignments, all they need to do is just submit it to their teacher. If you are a student who thinks this then you cannot be more mistaken. The process of ensuring that your assignment is worth reading is one of the most important things that you can do for quality assurance.
Get extra help!
We hope that this blog has proven useful in helping you write your assignments. If you still need help then you should consider getting in touch with Best Assignment Writers soon!
Summary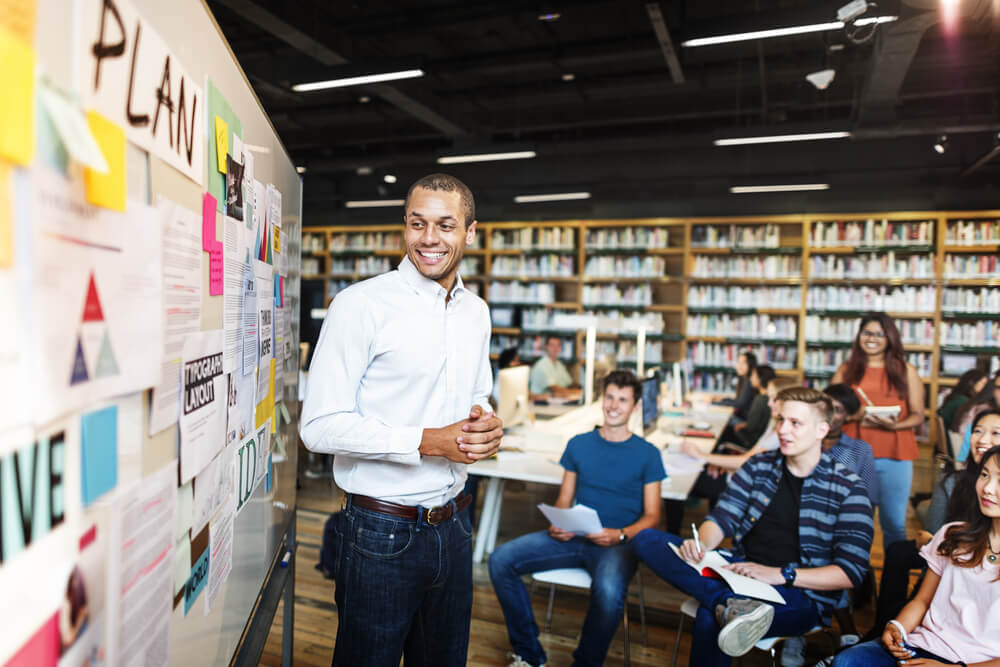 Article Name
Your premium guide to good college assignments
Description
Have a look at new blog post for the topic"Your premium guide to good college assignments" and send us your feedback.
Author
Publisher Name
Publisher Logo