Many businesses rely on advertising to draw in customers, and you see and hear their adverts everywhere from radio stations and TV channels to highway billboards and metro station posters. The Internet has not only revolutionized the way business is conducted in the world, but also how it is advertised. From web browsers to social media, more and more businesses are using the Internet to meet their marketing needs. Within the United States in the field of veterinary medicine, individual practices still rely heavily on word of mouth for much of their advertising. While most practices have a dedicated website, very few explicitly advertise elsewhere on the Internet. The potential for the implementation of Internet marketing in the veterinary field is significant, and there are many benefits that individual practices stand to gain.
Internet Marketing And Social Media
Internet marketing can take on many different forms, from social media to pay per click (PPC) and display advertising. One of the most widespread types of Internet marketing, display advertising uses images and text that are integrated into other websites to draw attention to a particular brand or product. Advertisers pay a set amount for display advertising regardless of how much traffic it generates. In comparison, advertisers only pay for PPC ads when a user actually clicks on their ad. Search engine marketing (SEM) including Google Ads is one of the most popular forms of PPC advertising. Re-targeting advertising is less common; it uses cookies to show users ads for websites they have previously visited in order to boost return traffic. Social media advertising, however, has been rapidly growing over the past several years. Businesses can promote their products and services on their individual pages, or pay to have those pages advertised. Video ads and re-targeting ads are also prevalent on social media.
As of 2017 only 61% of veterinary practices had a branded social media page, and of those only 8% used it to advertise for their practice. While these numbers are trending upward, veterinary practices still remain well below the 88% social media usage threshold of other businesses. Also, only 10.7% of veterinary practices use Google Ads, compared to 45% of small businesses. While 82% of practices claimed their Yelp business listing, only 12% actually advertised through Yelp. Veterinary practices are consistently below the average for business advertising across all advertising platforms.
Internet Marketing Practices
There are several reasons many practices in the veterinary field have not engaged in Internet marketing. First, corporations are much more likely to advertise online than small businesses, and only 10% of veterinary practices are corporately owned. Also, as is seen in human medicine, most people choose a veterinarian based primarily on reviews and recommendations. Another contributing factor is that the average age for veterinary practice owners is over 50 years old, and overall Internet usage tends to decline among the older members of the population. Also, the veterinary field has proven to be incredibly resilient to economic recession, with 70% of practices still seeing growth during the most recent recession. Veterinary practice owners may be reluctant to spend money and resources on advertising when they are not hurting for business.
Internet Marketing Benefits
There are many benefits veterinary practices can gain from paid Internet advertising. Veterinary practices using Google Ads have experienced a 12% increase in new clients, compared with a decrease of new clients entering the industry as a whole. They also double their investment on average, getting two dollars in revenue per dollar spent. Practices using Yelp advertising also averaged $23,000 more per year than other practices. There are even more benefits to advertising via social media, such as Facebook. Facebook advertising allows veterinary practices to target people on a much more specific level than other advertising methods. Facebook ads can target people by age and location, and even interests. Millennials are now the largest pet owning demographic, and they also use social media at a higher rate than other generations making them a great potential for Facebook ad targeting. Facebook advertising is also cheaper than many other forms of advertising, and reaches more potential clients.
For veterinary practices that are not ready to budget for advertising spending, there are other organic ways that individual practices can utilize Internet marketing. By simply claiming their Yelp business page, practices also see a boost in annual revenue and can manage the reviews being left about their businesses. Search Engine Optimization (SEO) lets veterinary practices boost their rank in search engine results by targeting keywords, creating content that will link to other sites, and other various SEO tactics. This results in more traffic to a practice's website, without spending money on advertising. Social media also has great potential for organic advertising, as pages can increase their traffic just by the content they select to share.
Conclusion
Internet advertising has revolutionized how businesses acquire and retain customers, but in the veterinary industry it remains significantly unutilised. There are many potential benefits for practices that are looking to grow their client base, and many paid and organic options that owners can use to meet their individual needs.
Summary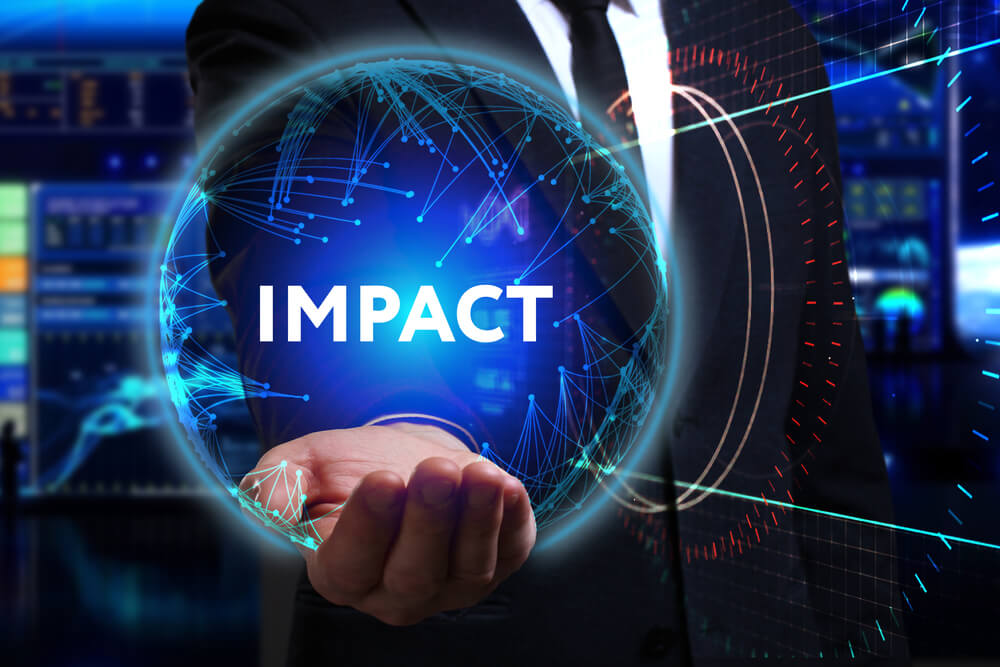 Article Name
Impact Of Internet Marketing On Online Business
Description
Have a look at the post about the topic "Impact Of Internet Marketing On Online Business" and let us know about your feedback.
Author
Publisher Name
Publisher Logo